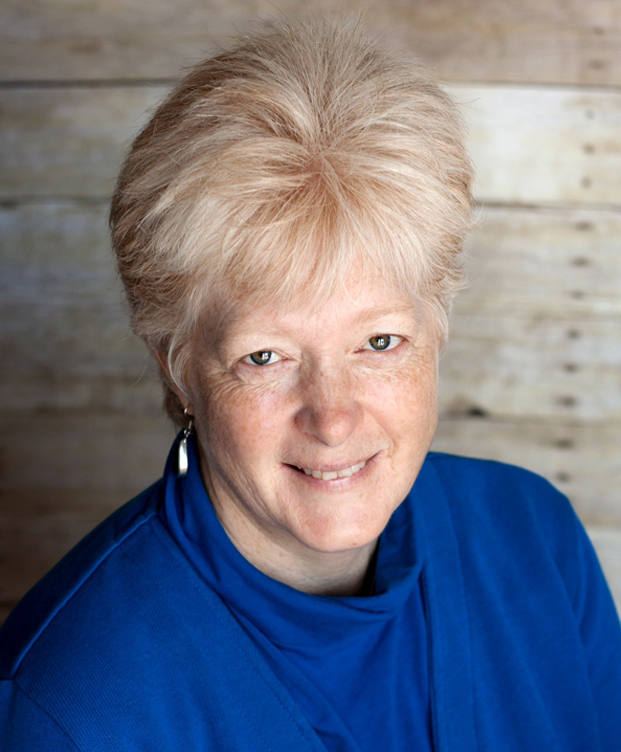 Robin Beardsley MD
My name is Robin Beardsley, I have over 30 years' experience as a family physician and psychotherapist.
I teach mindfulness, self-compassion, inner resiliency training and more positive ways to cope with stress
We are born wired for connection with others, we have to cultivate our relationship with ourselves
Generally, our relationship with ourselves is one of self- judgment and criticism; we tend to treat our friends better than ourselves especially in times of suffering or when things go wrong. I help people to become aware of the automatic survival patterns and reactions we have, so that we can choose to respond in different ways, thereby changing relationships within us, between us and amongst others.
Compassion is part of our true essence.
It is the ability to feel the suffering of another coupled with the wish to alleviate this suffering. We tend to treat others, however, with more compassion than we do toward ourselves. Robin has always had a passion for care for the caregiver. Now recognized within her as helping you find your compassionate self-care and support for your own caregiver, you.
The concept of self-compassion once felt, is hard to ignore and allows one to ease suffering within and motivate or protect one self with fierce compassion.
Robin Beardsley, a Family Physician, with 30 years' experience, has always brought a positive outlook to her life and patients. She recognized very early on that her compassion for others was part of her essence. Almost to a fault, this compassion and empathy felt for others, while it made her the doctor, friend, wife, mother that she is, also led her to a sense of not being present to herself and losing sight of her own needs. Once this compassion which was already present for others was directed within as well she felt more supported and connected and more able to continue caring for others.
We are born dependent on others and discover ourselves through the mirror that others reflect toward us. We are always looking to our caregivers for approval, appreciation, respect, understanding, connection and love. Sometimes these same caregivers cope in ways that are not conducive to giving us what we need. In those moments of disconnection, we may experience ourselves in a way that is unfamiliar. Again we look to the outside for the validation and assistance to explain our experience. We gain a "felt sense" of ourselves through these repeated experiences with others and we tend to believe what this felt sense is telling us, we take it on as the truth in order to survive.
We develop core beliefs and expectations from these early experiences and often react to life from this place of survival energy. When we don't live up to standards we have created for ourselves, or think others have of us, we often react with self-judgment, self-isolation or we ruminate about what could be. This appears to be present in all human beings. We share this in common with one another.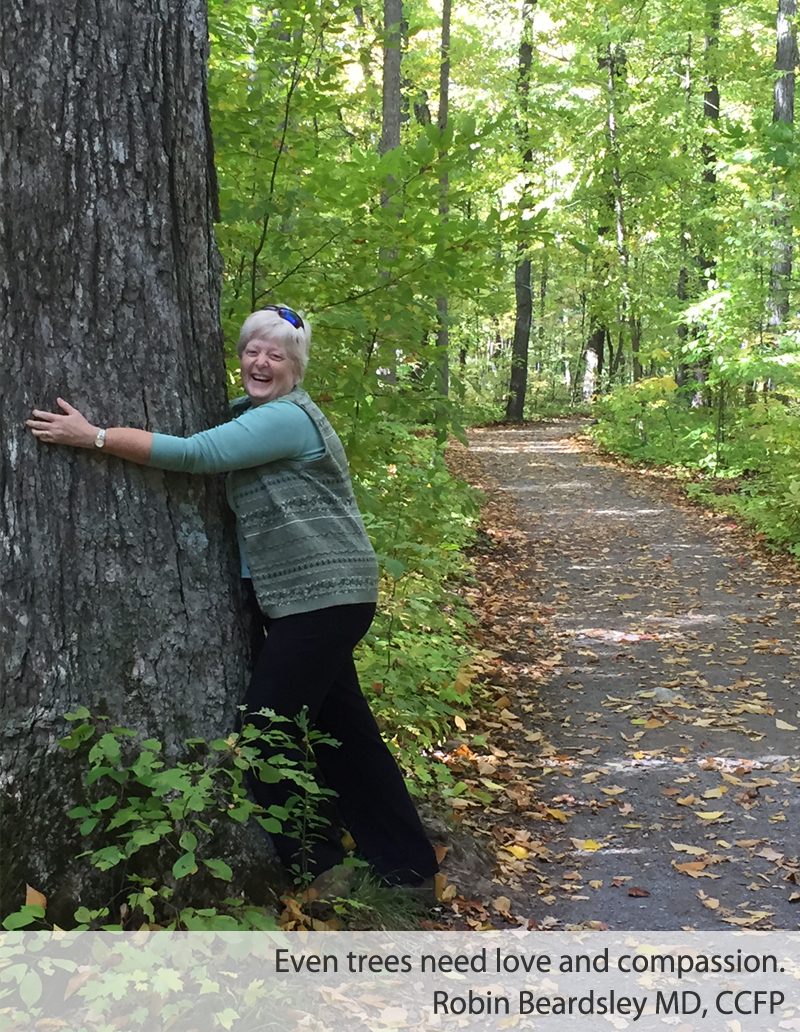 Part of our journey in this life is to rediscover the essence of who we really are, the "I am" that is within, rather than what our mind or ego has said to us over the years.
It is possible to be kind to ourselves, and it is possible to be connected with and supportive of ourselves and others.
Qualifications
LMCC- Licensing of the Medical Counsel of Canada – 1987
CPSO- Canadian College of Physicians and Surgeons – 1987
CCFP-Canadian College of Family Physicians – 1989
FCFP- Fellowship of the College of Family Physicians – 1999
Trained Teacher of Mindful Self Compassion from the Center for Mindful Self Compassion, San Diego – 2015
Training in Internal Family Systems – 2016 – present, level 3 trained
Certified IFS Therapist – 2022
PA (Program Assistant) in Level 1 and 2 IFS Trainings – 2020 – present
Advanced Training from Satir Institute of the Pacific – over 20 years
Training in Energy Psychology with David Fienstein July 2015, September 2016
Training in Compassion Fatigue – Francois Matthieu, November 2012
Member of a Balint Group since 1989
American Balint Society – Banlint Intensive 2022
Facilitator/Supervisor of Satir Summer Intensive 10 day Training Programs for therapists, 2002 – 2017
Faculty Member of the University of Ottawa, Department of Family Medicine